Free shipping

Free standard shipping on all cat cave orders

Trusted & Praised

A bestselling cat cave with 1,000+ verified reviews

100% merino wool

Made by hand without harsh chemicals or synthetics

Purrrfect gift

The ideal gift for cat lovers and their cats
A Wellness Accessory for Your Special Cat
Premium Merino Felted Cat Bed
Sale price
$49.99
Regular price
$79.99
Save $30.00 + Get Free Shipping (2-8 days)
Unit price
per
View full details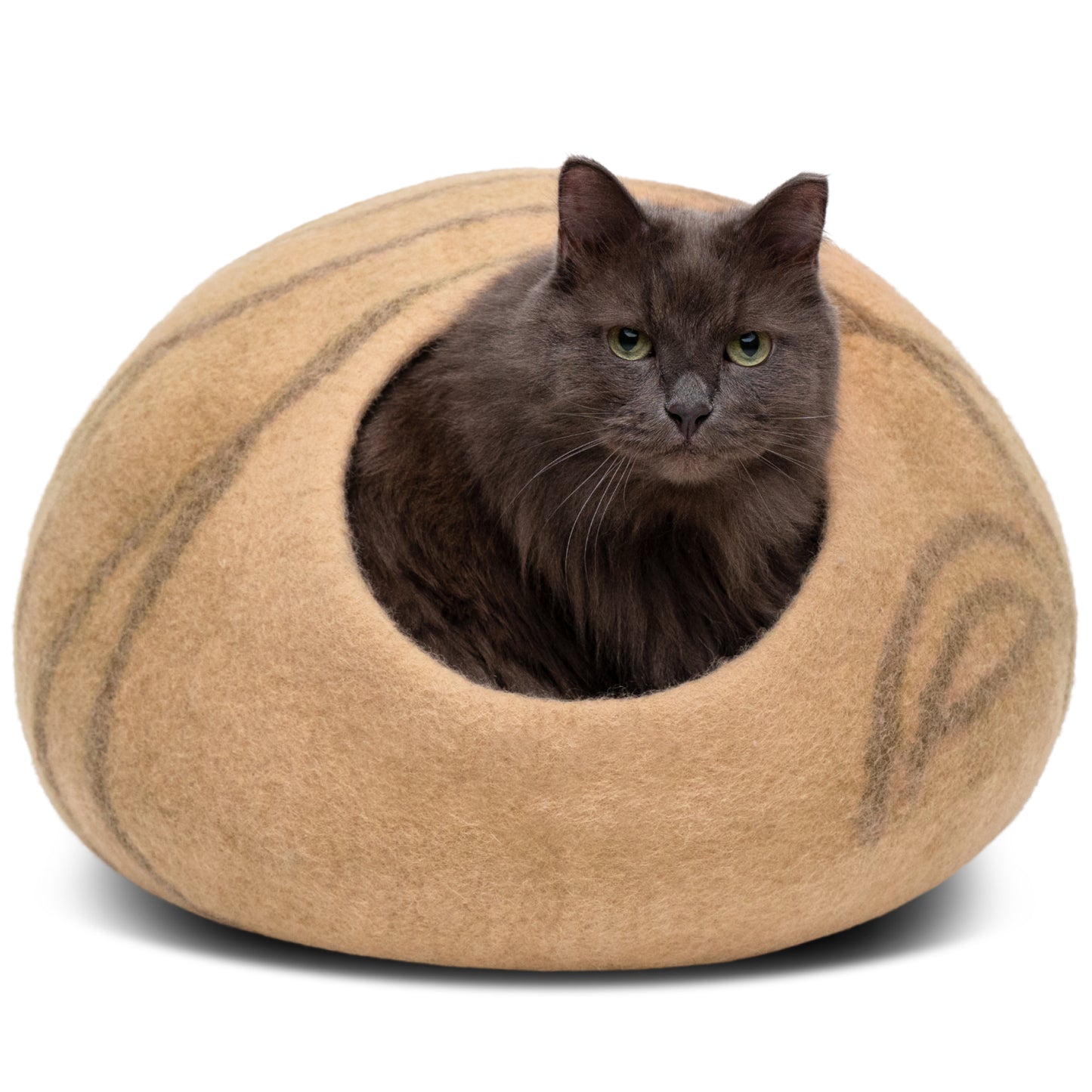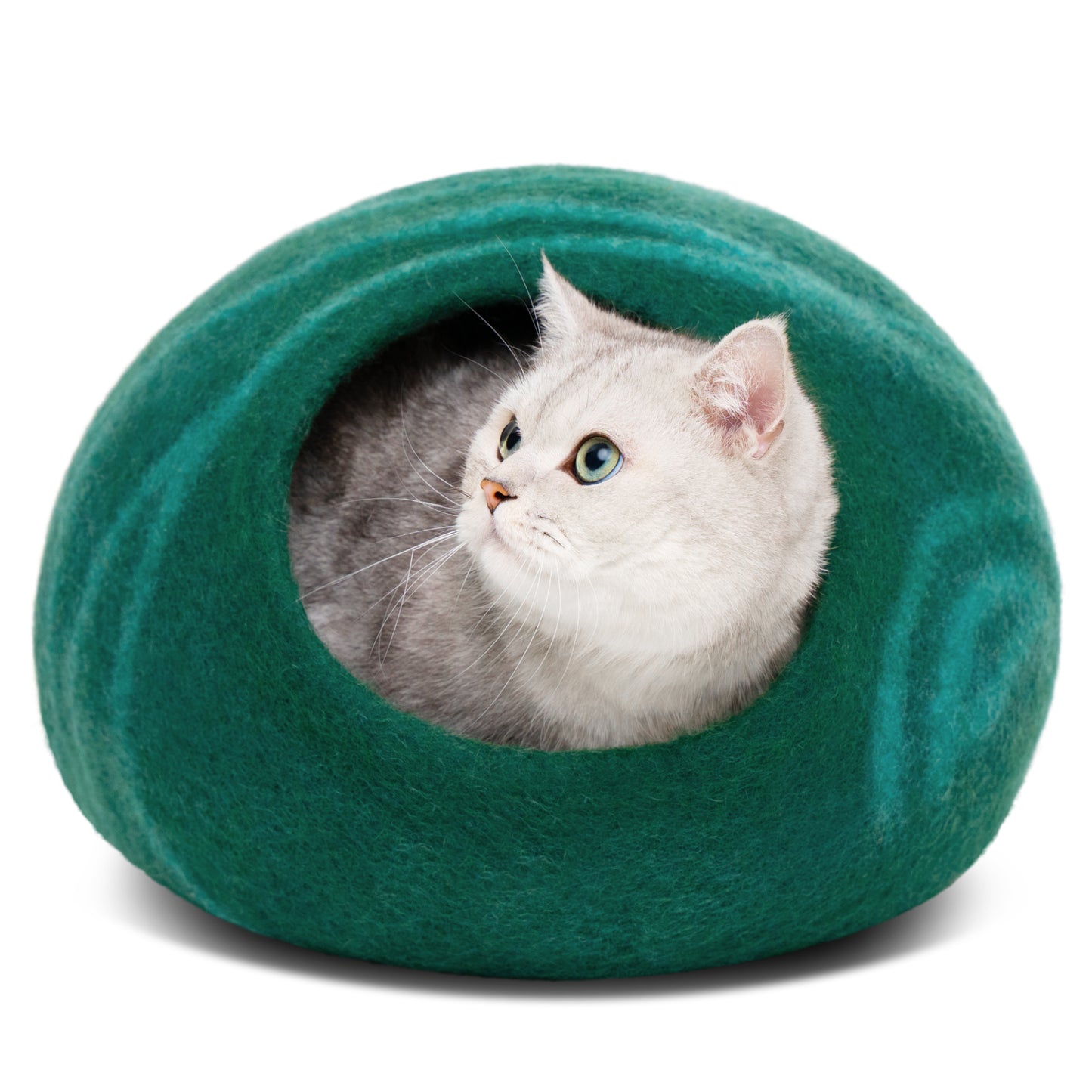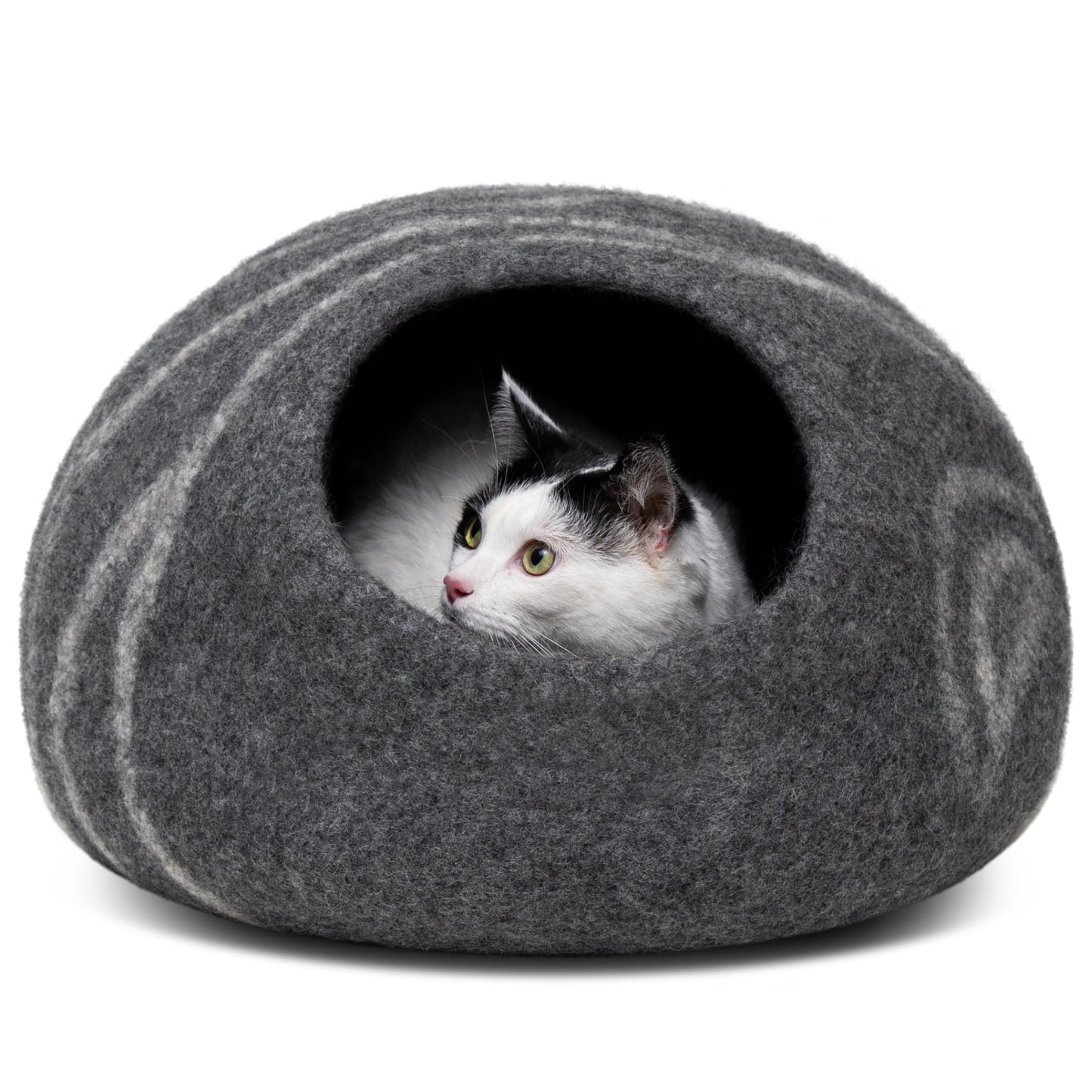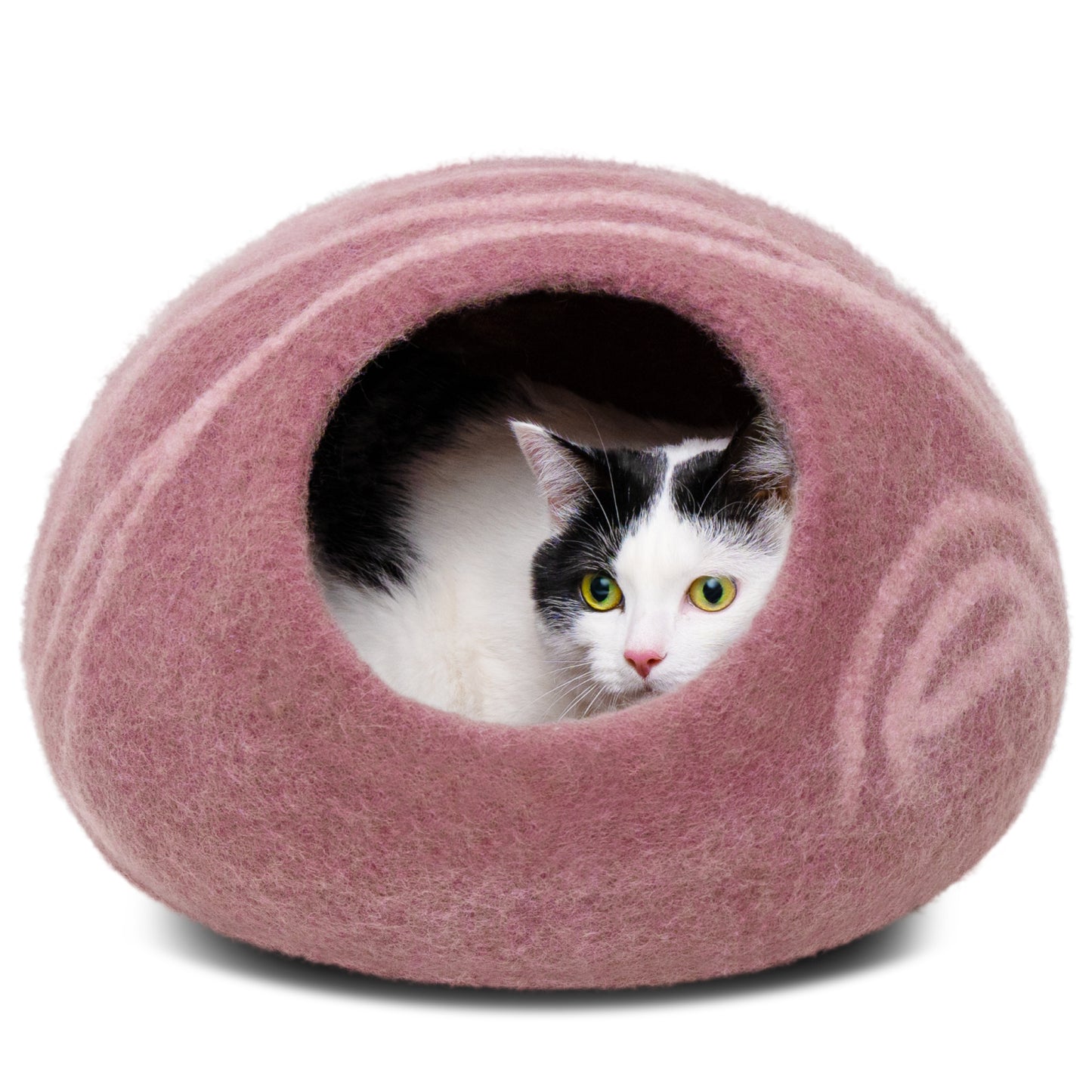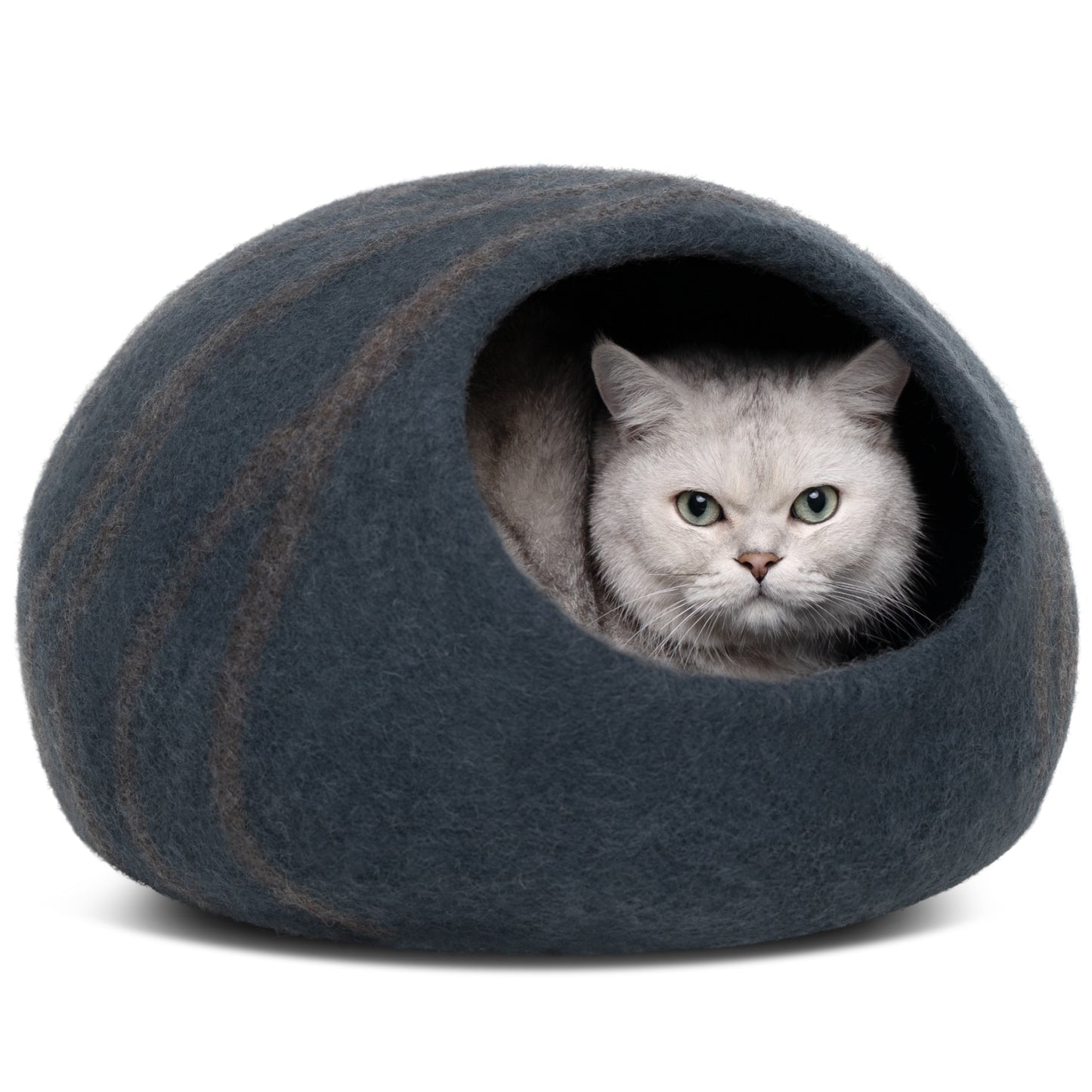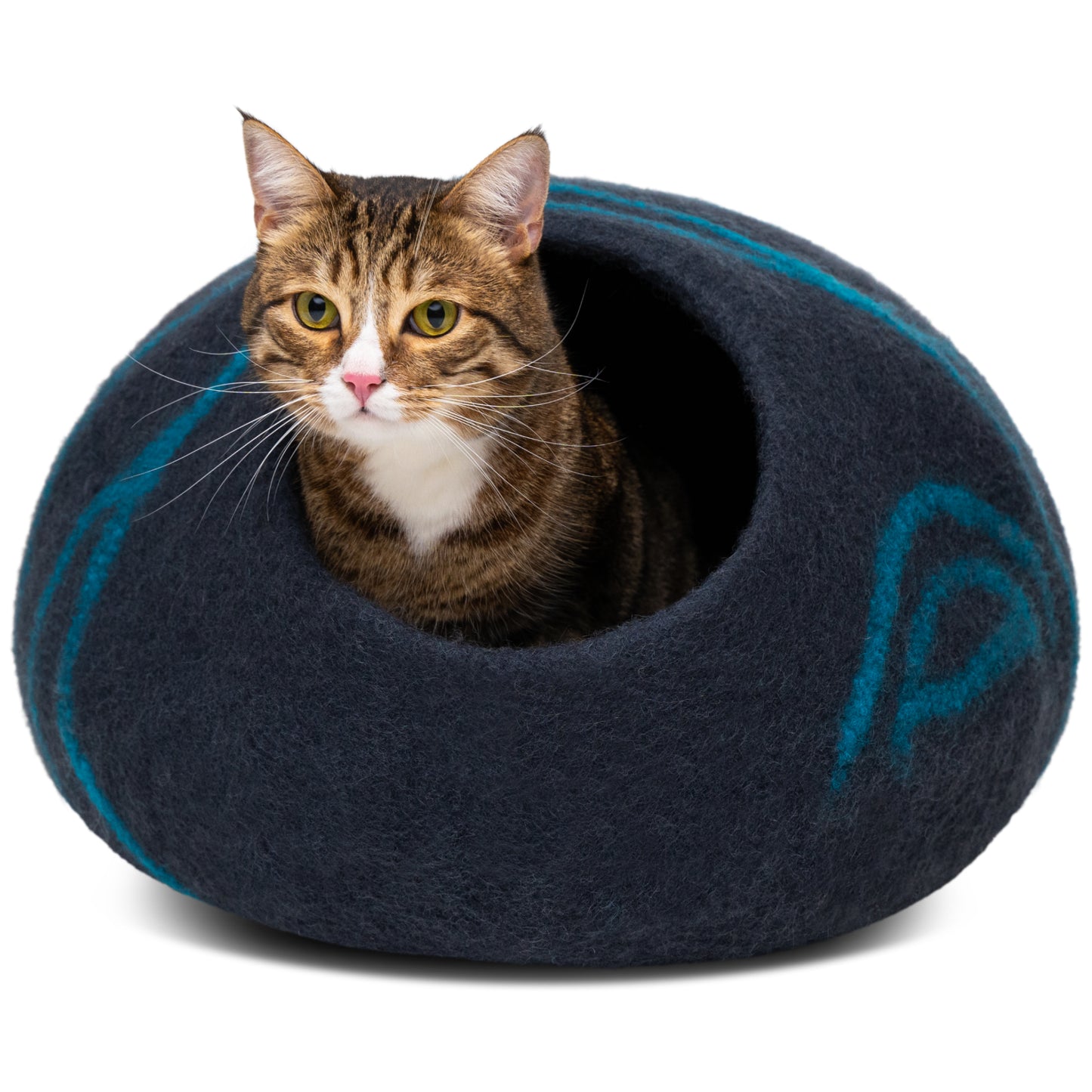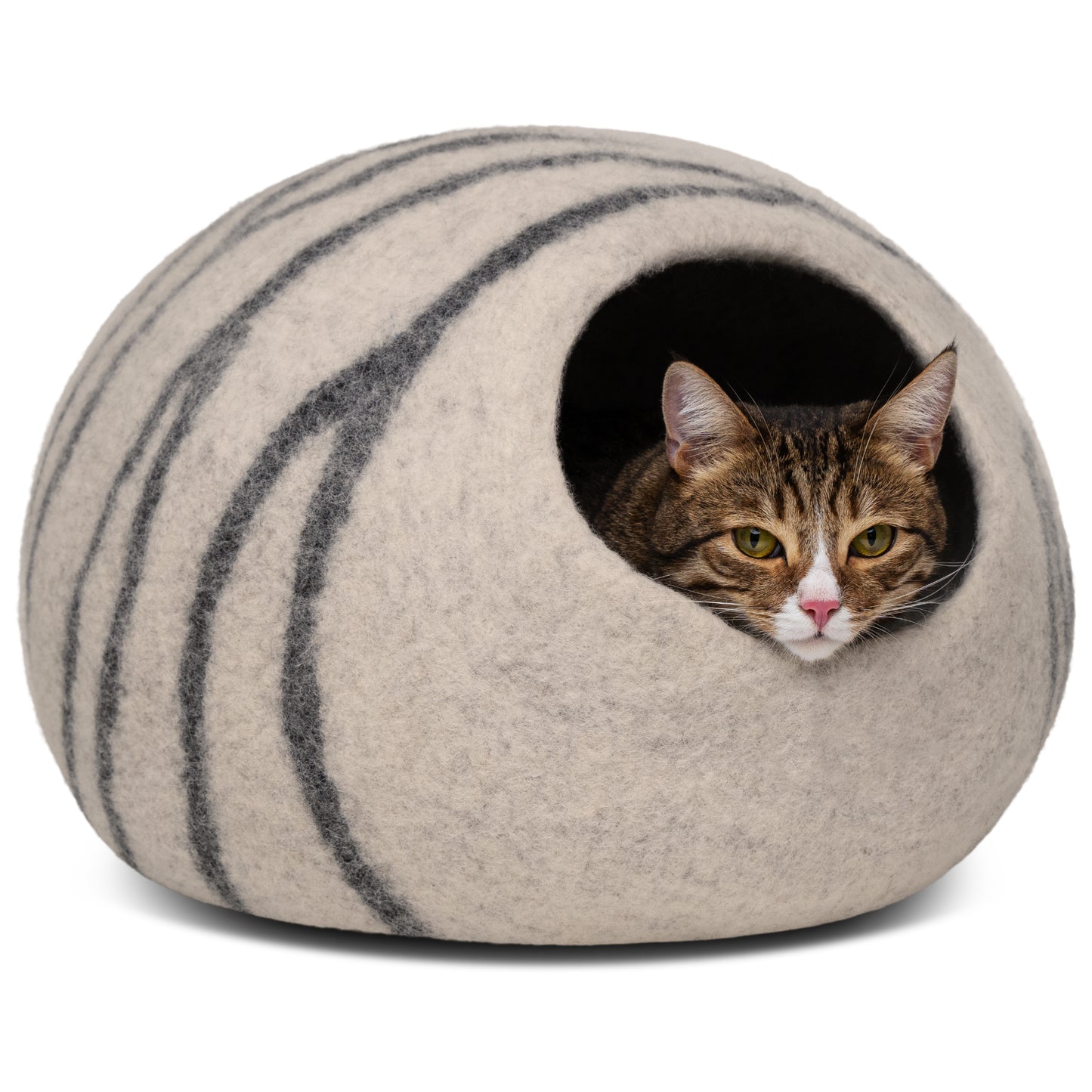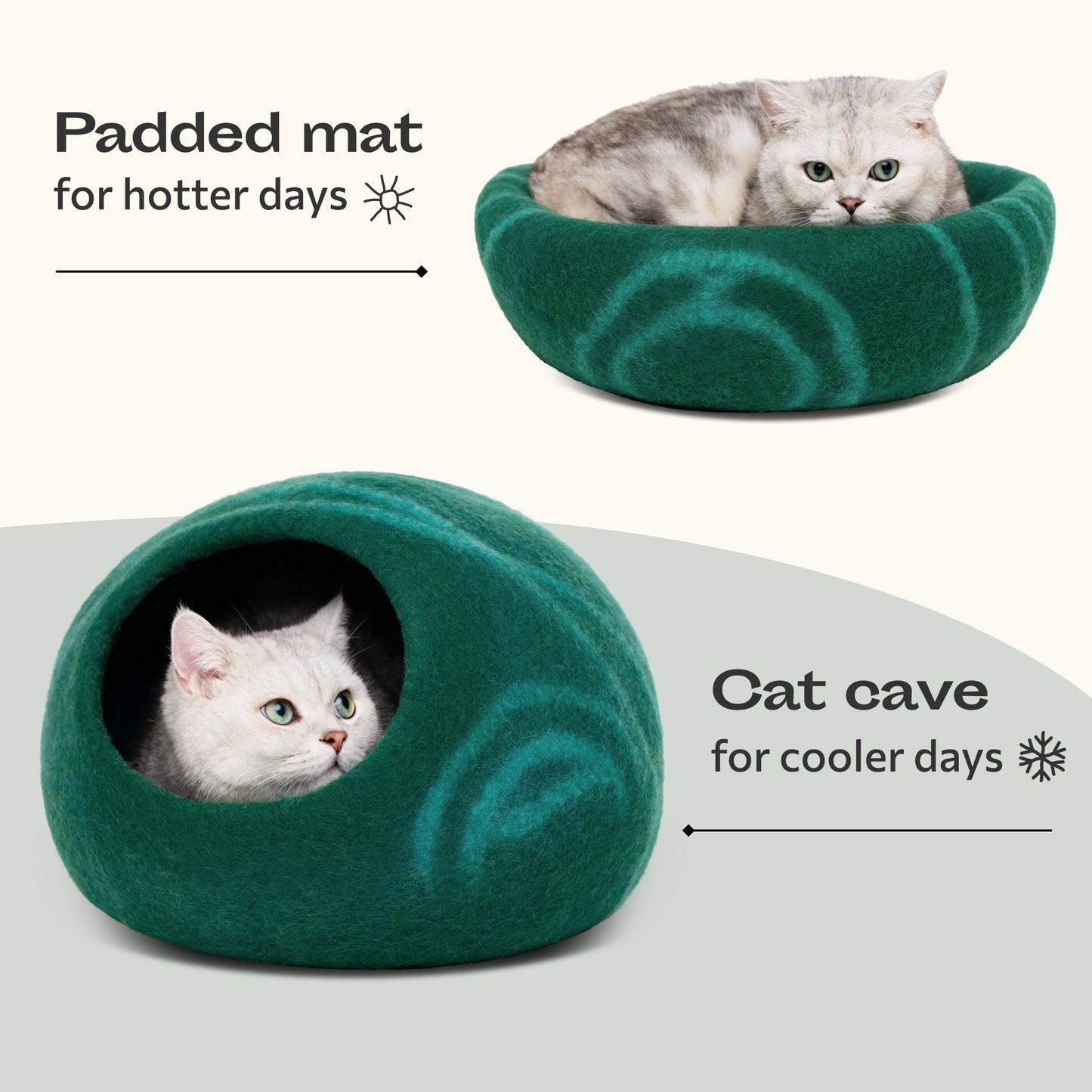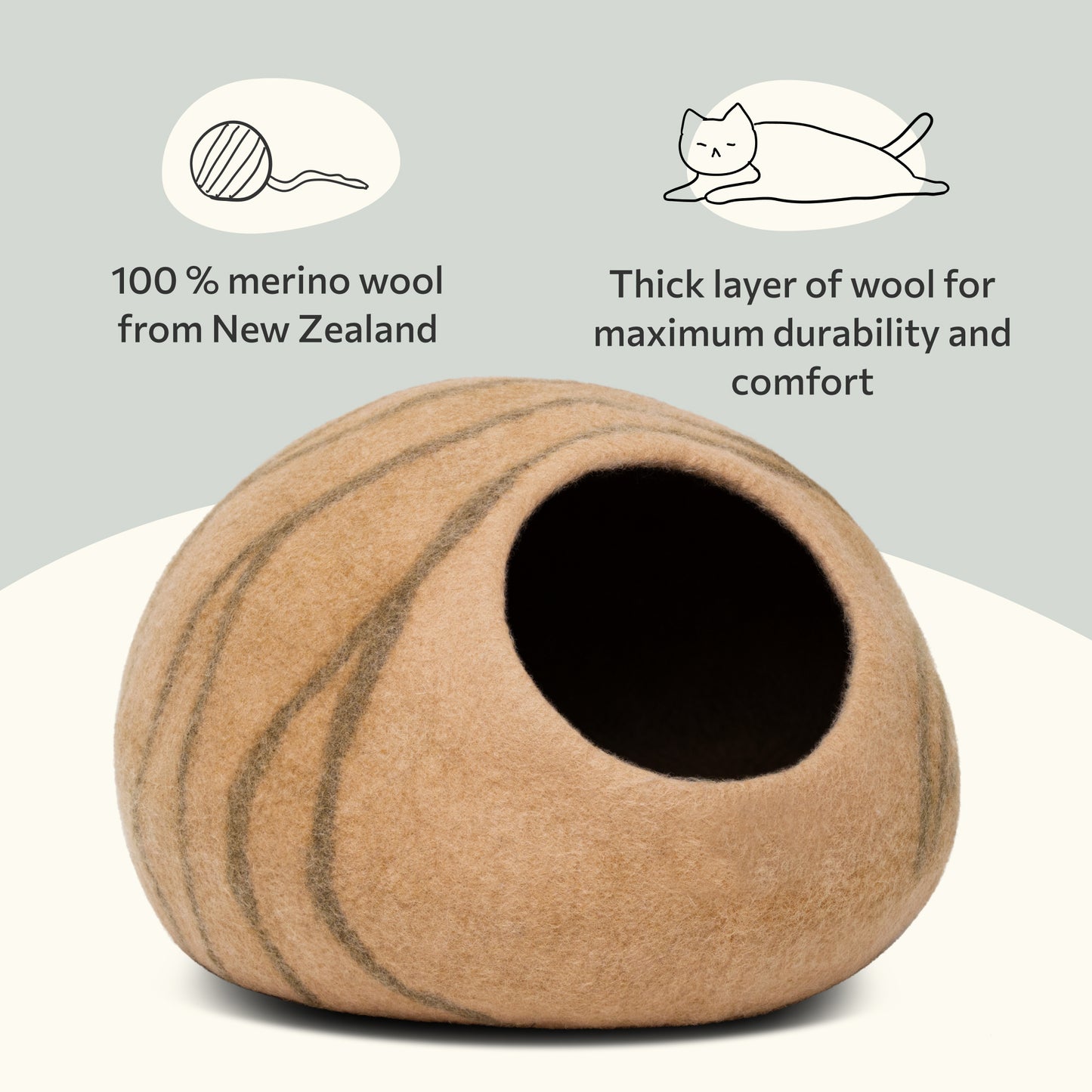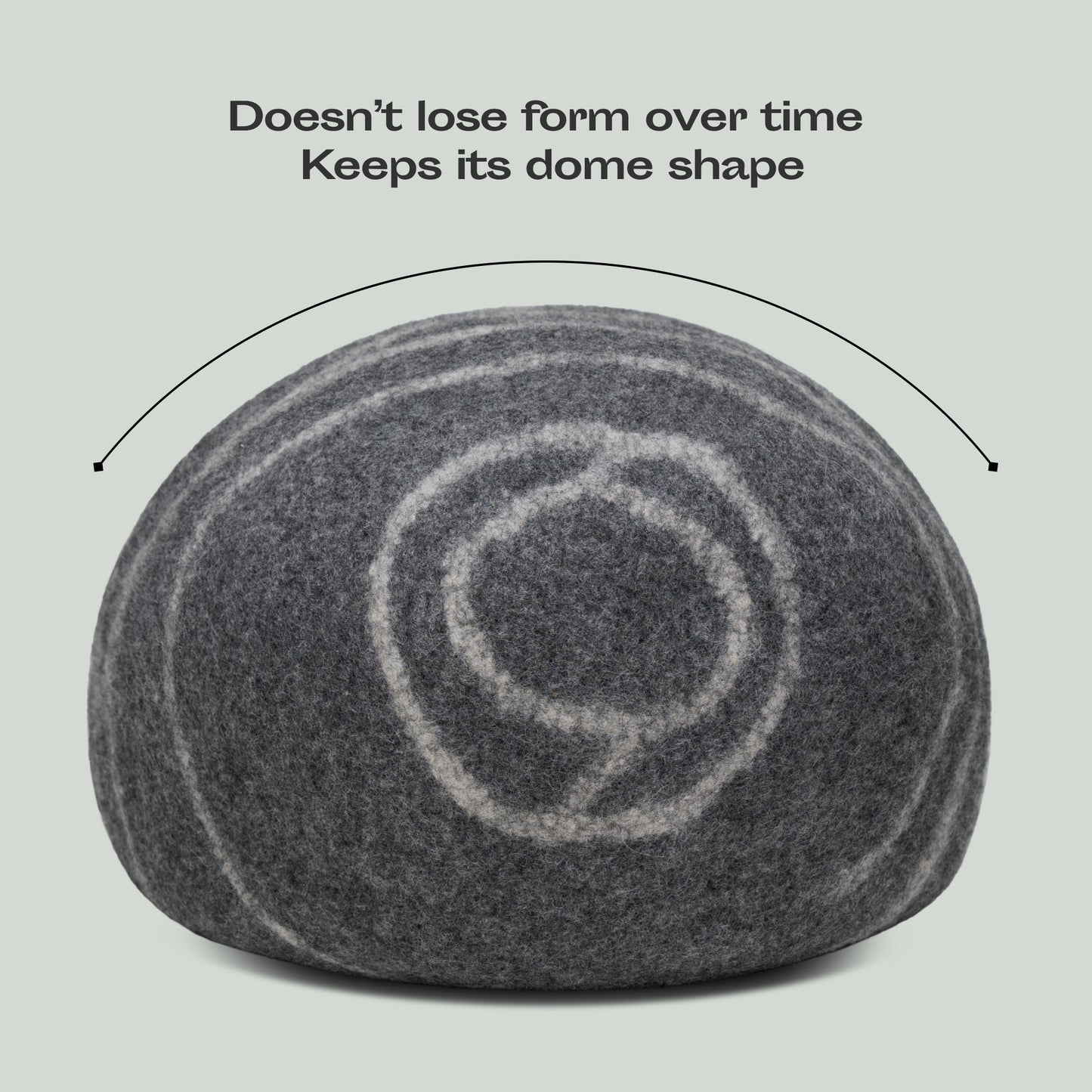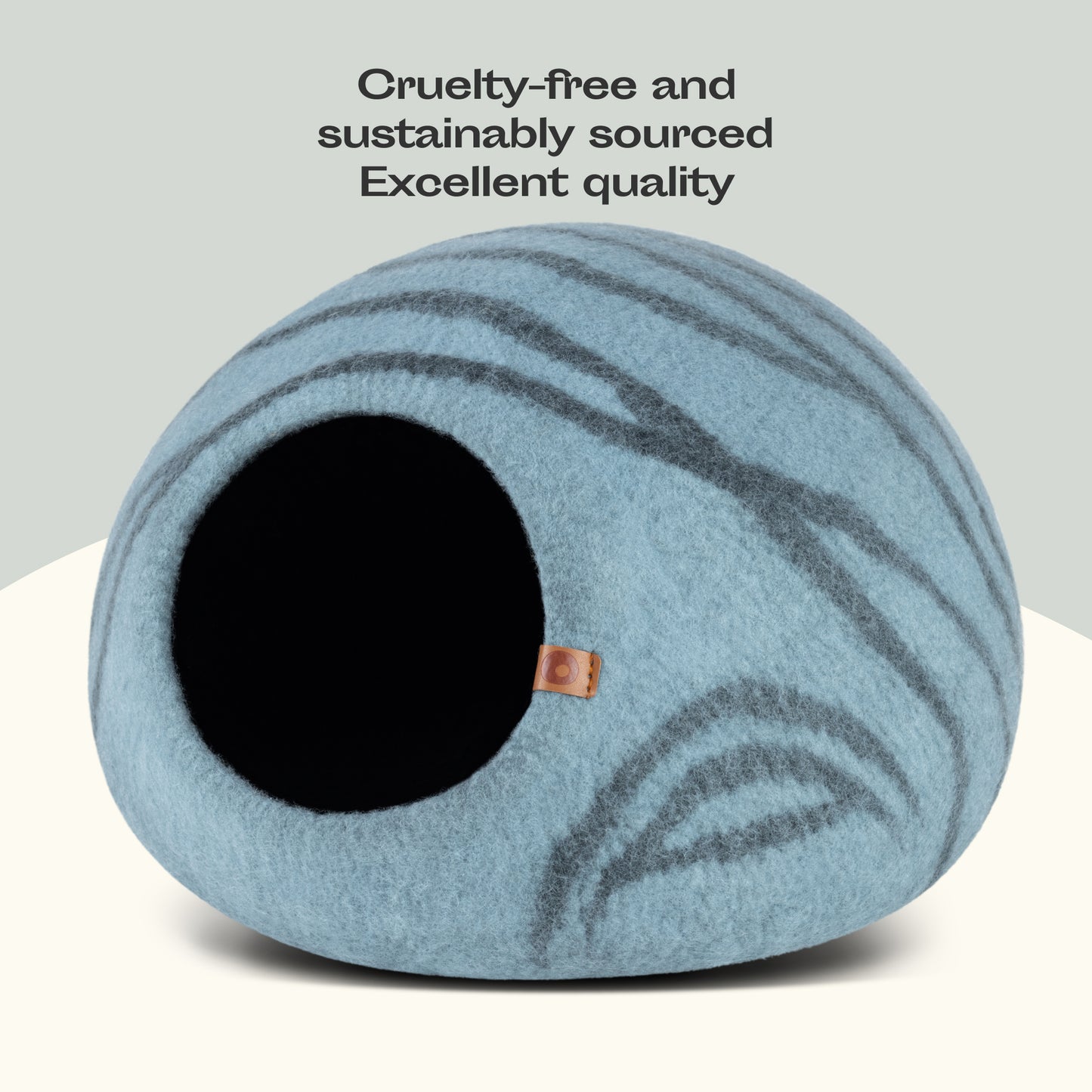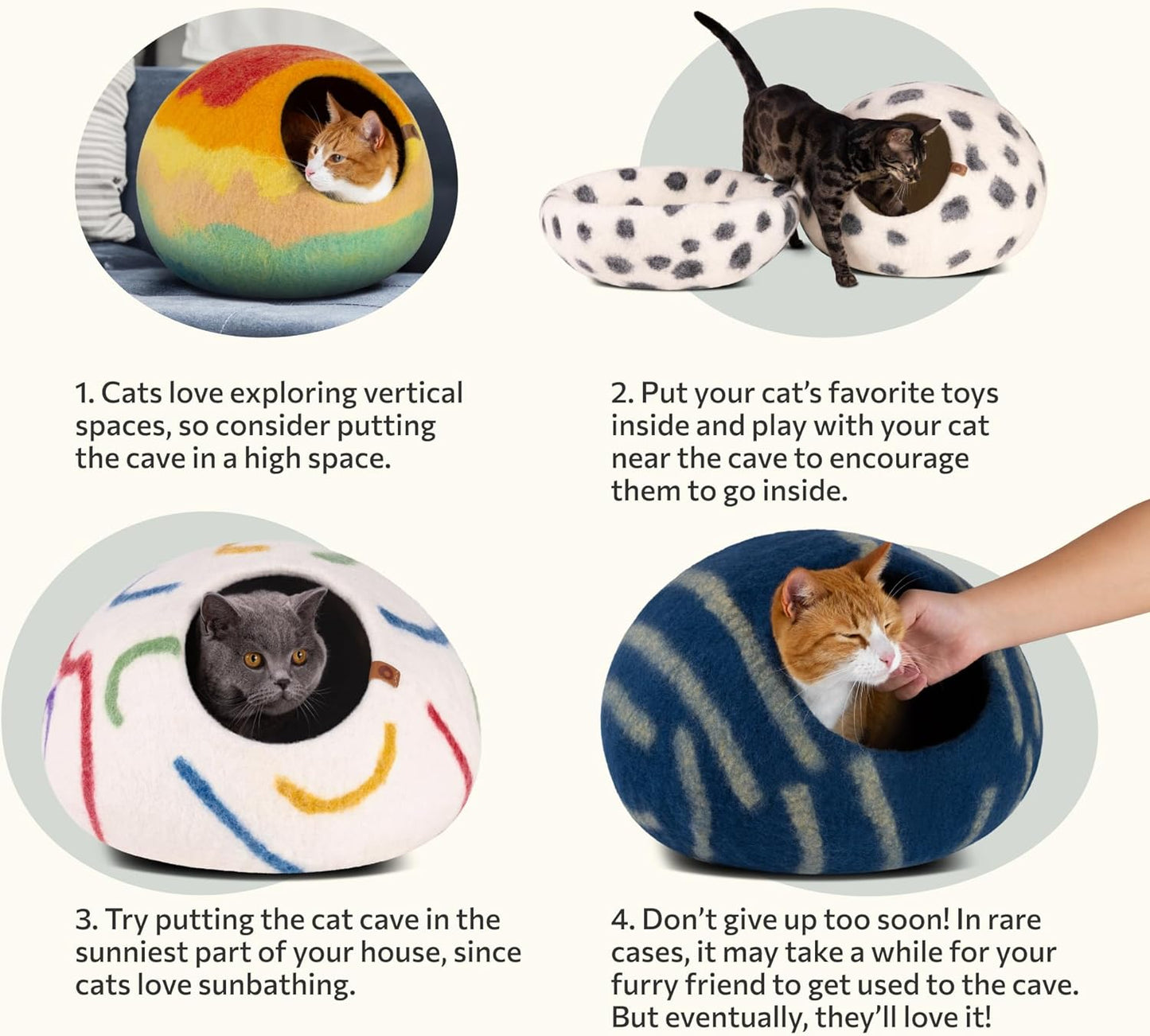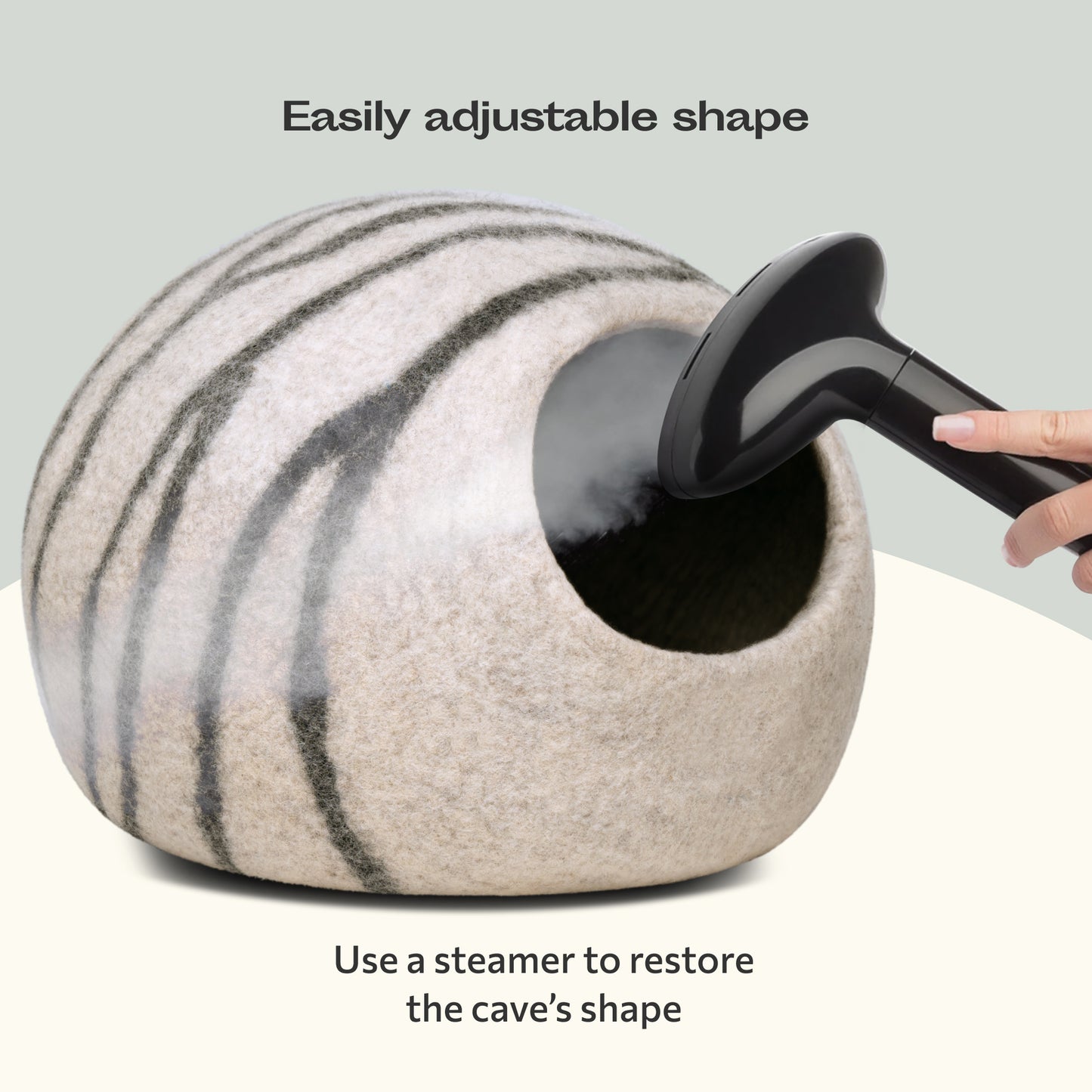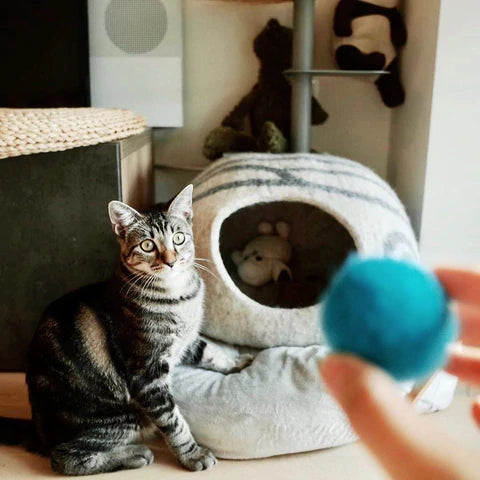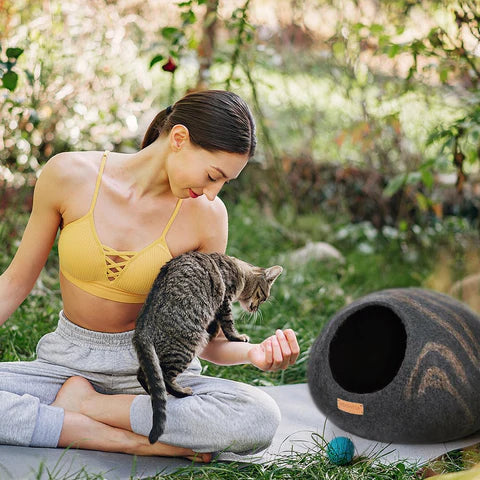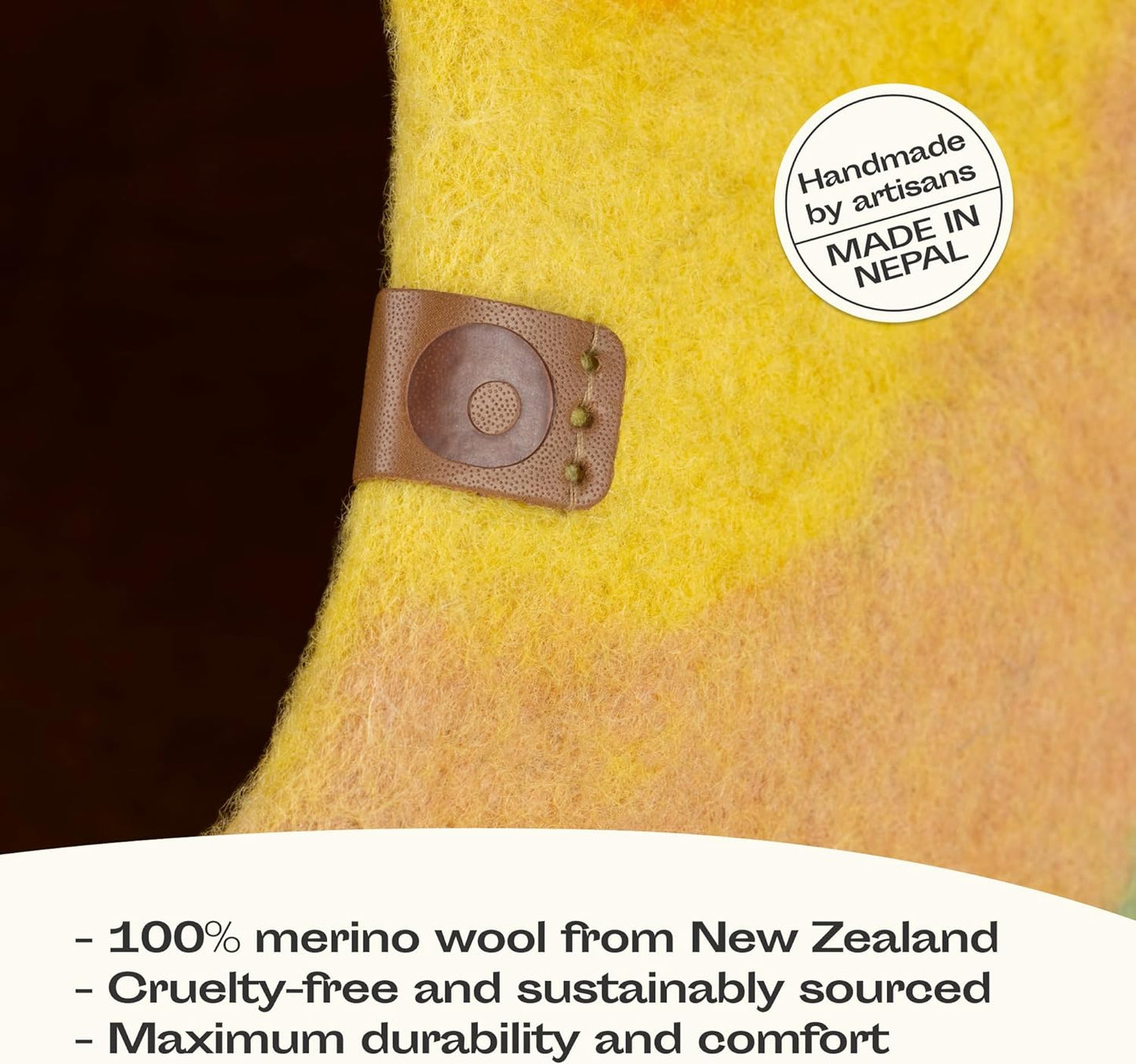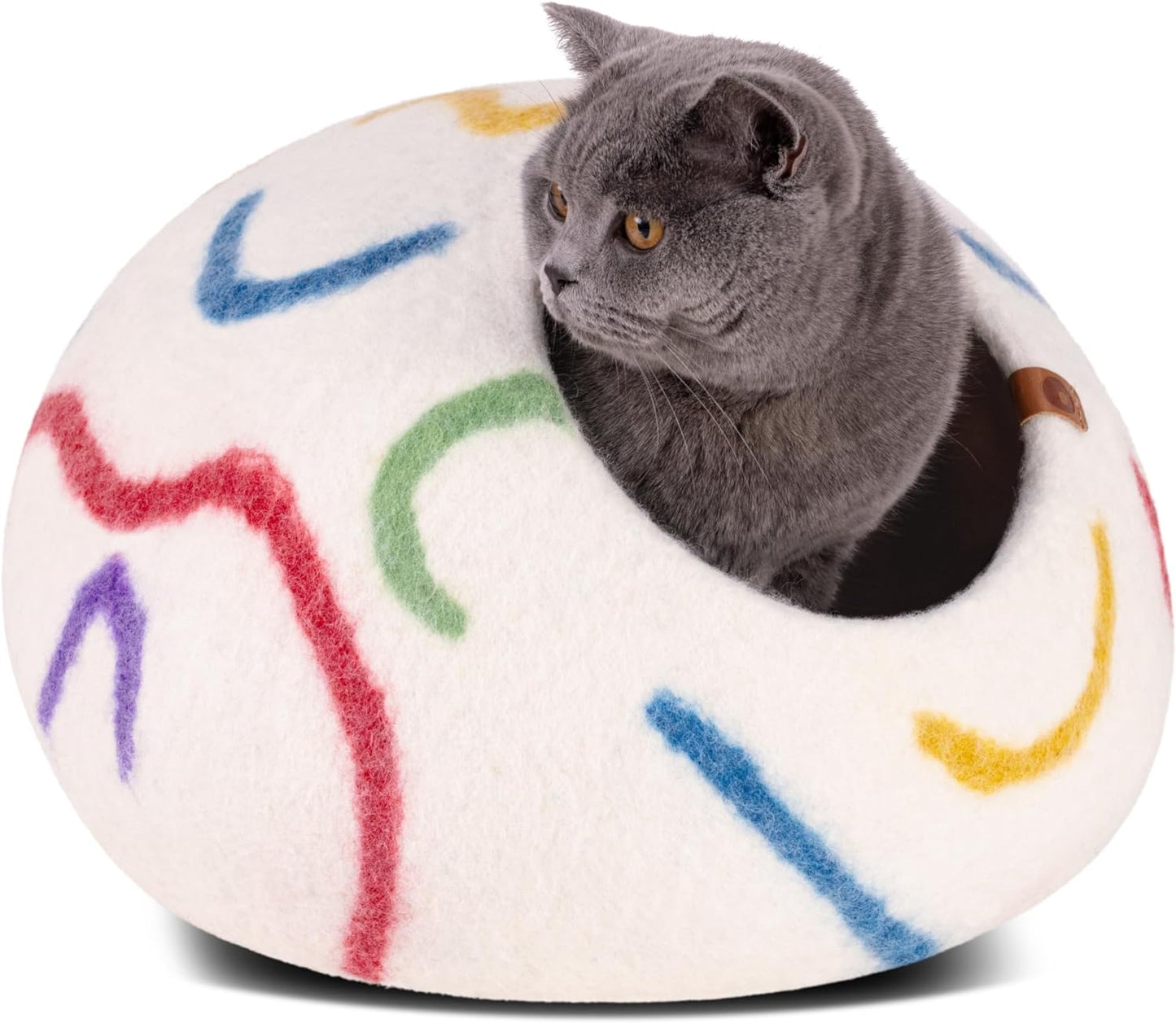 What You and Your Cat Will Love About Meowfia's Ultimate Cat Cave
The Cat Cave's design is based on what cats want. They are attracted to natural objects, which is why the Cat Cave is shaped like a smooth rock, making Meowfia's bond with nature even stronger.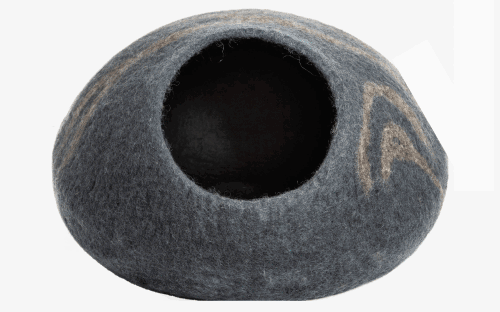 1.Unique color palette of cat caves
Start Cat Fashion Week with Meowfia cat cave collection! We offer to your cat deity an absolute hit of the autumn-winter cat cave collection: a stylish multifunctional cat cave in natural-like colors. Meowfia cat cave is designed in the most wanted colors to please even a picky cat deity: Light grey, Aquamarine, Slate grey, Black aqua, Dark grey, Green, Beige, Pink. With unique colors to choose from, your lovely cat will be able to pick a cat cave that matches its eye color perfectly. Meowfia cat cave ensures you get the puuurfect stylish sleep solution for your pet!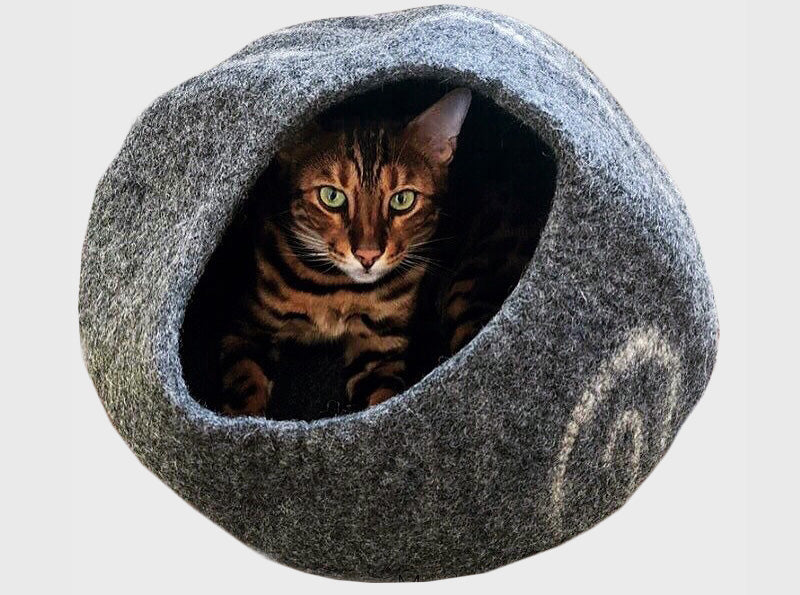 2. Enjoy a puuurfect eco-friendly cat cave
Increase your eco-consciousness with Meowfia cat cave collection!  Take care of the environment and cleanse your own at the same time. It's easy: our cat cave is made of 100% wool, which is crafted by Nepalese women. We use only the highest quality handmade felt to make sure your cat gets the perfect rest and sleep experience in our cozy cave. Your cat deity will love relaxing in our cave from the first touch!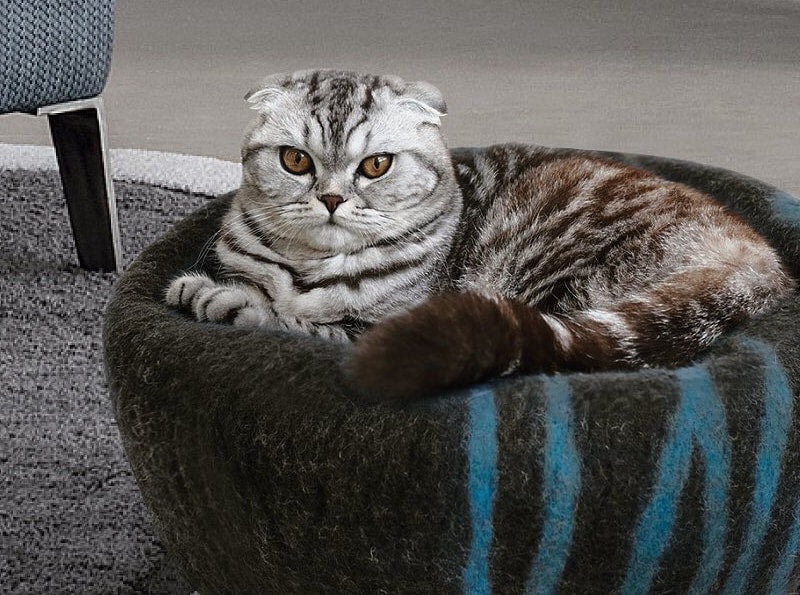 3. Multifunction transformer: Сat Cave vs Сat Bed
What mood is your cat deity in today? A stylish awning for a flirtatious hide and seek game or an impressive royal bed for the cat king of the beasts? Learn the functionality of a cat cave transformer with your cat deity. Your cat can enjoy a comfortable cat bed (mat option) on fine spring and summer days and get extra warmth in a cozy cave (cat cave option) on cool winter days. Meowfia cat cave will always meet the needs and adjust to the mood of your pet. No matter how you use it, our cave returns to its original shape instantly, just slide your hand inside it. No matter how playful your pet is, Meowfia cat cave transforms in minutes to match your cat's playful mood!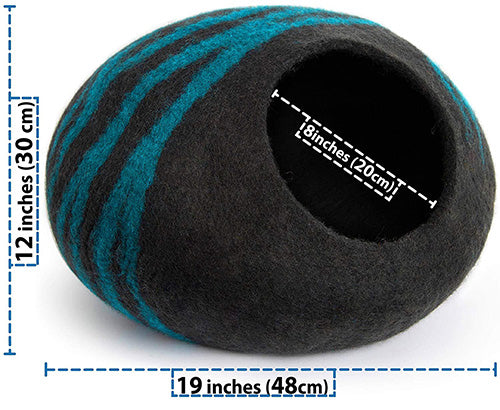 4. Universal cat cave size* fits big and small cats
Dream big and small with Meowfia cat cave. Let your pet relax like a king inside a soft and spacious cave. Meowfia cat cave collection includes caves of different sizes for big and small cats: a standard size 20 Ibs cat cave, 12 Ibs cat cave for kittens, and 25 Ibs cat cave for the largest cats. Even a small kitten can dream deep and dream big. Let it enjoy the rest, indulging in dreams of the wild savannah, while cozying up in our cave!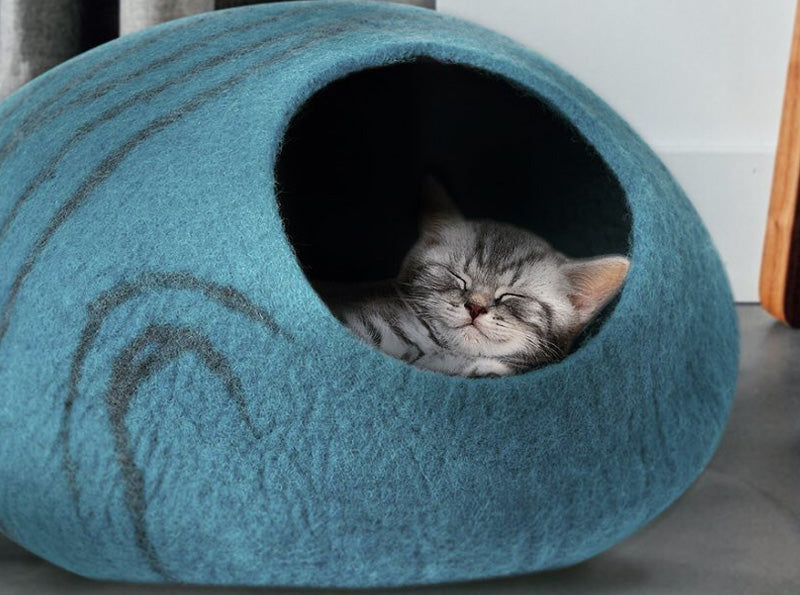 5. The cat cave improves your cat's mental health
Tired of noisy streets and city bustle? Is your kitten not very social and prefers solitude? It's time for cat meditation. Our magical cat cave is the perfect place to relax, reflect, and restore mental strength. Meowfia cat cave helps to take care of the mental health of both you and your cat. After performing on the podium and active games, your cat deity will be able to rest in silence from camera flashes and attention. The cat cave absorbs excess sounds and gives your cat the coziness and privacy it needs. Meowfia cat cave is the perfect solution to help your cat deal with stress and annoying attention.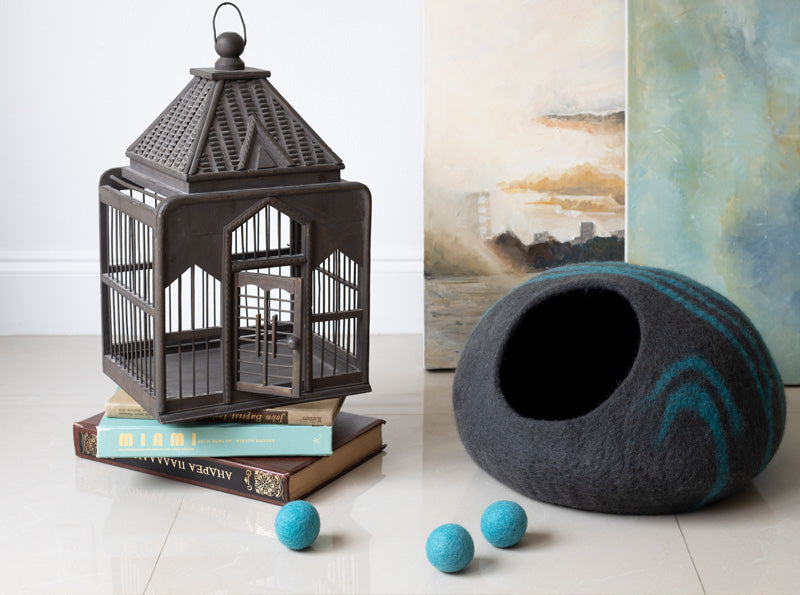 6. The cat cave is a stylish addition to your home interior
Add a touch of handmade crafts to the interior with Meowfia cat cave. Have you already upgraded your home with handmade accessories and craft decoration? Then our cat cave is exactly what you and your cat need. The best craftswomen of Nepal have lovingly created our cat caves with their own hands, so that Meowfia cat cave fit perfectly into any style of home: from high-tech to loft and artstudio. Our cat cave is not only a quality bed, but also a stylish accessory for your home.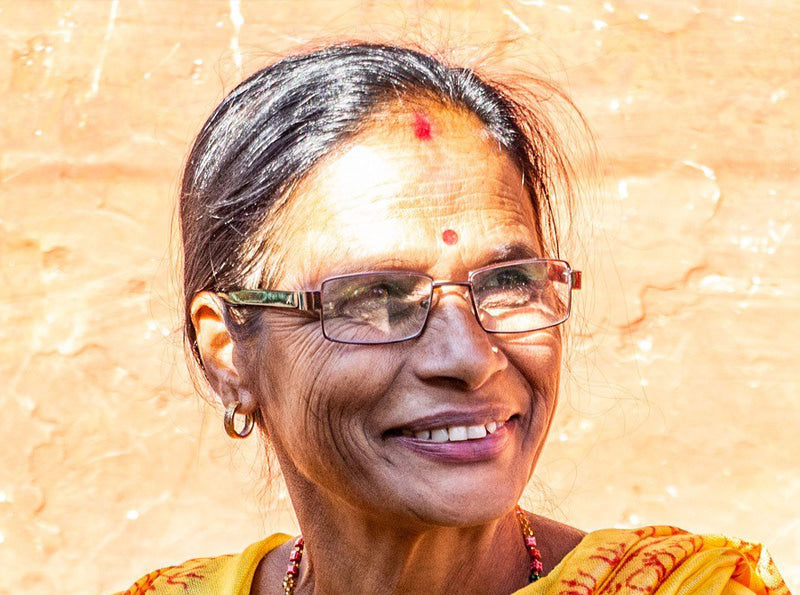 7. Each Meowfia cat cave is handmade
By buying our cat cave, you make your contribution to providing jobs for Nepalese craftswomen. Each of our cat caves is handmade (not machine-made) by the loving and hardworking hands of talented craftswomen from Nepal. For the production of our cat caves, they use the ancient method of felting wool, using only 100% natural, environmentally friendly Merino wool. Support the conscientious work of craftswomen by pleasing your cat with our wonderful cat cave. ❤
A Happy Cat or Your Money Back!
Reasons To Buy A Cat Cave: Top 10 Pros Of A Cat Cave
1. The cat cave helps the pet adapt faster. This is one of the main arguments in favor of buying a cat cave. Having its own warm place helps the cat adapt to new living conditions faster. This is especially important for kitten owners, as the cat cave reminds the kitten of the warmth of the mother cat. After parting with its mother, the cub experiences severe stress, so in the first days after the kitten appears in your house, it definitely needs a bed.
2.The cat cave is the warmest and most comfortable place in the house. This is the second most important argument in favor of the cat cave. Since all cats prefer to settle in the warmest and quietest corners of the house, you will make it much easier for your pet to find a new place to sleep. This is especially true in winter, when all pets need an additional source of heat. If you are the owner of a purebred hairless cat, be sure to buy a warm and soft pet cat cave in advance. In this case, the bed is not the best choice, since it has an open top, while the cat cave protects your cat from all sides.
3. The cat cave perfectly calms the pet's territorial instinct. Despite centuries of domestication, the cat is still a predator by nature. The territorial instinct in a cat is as strong as in a dog: even a small kitten should have its own space. It used to be a hunting ground that provided feral cats with enough livestock to eat. Nowadays, this is the territory where the cat is the rightful owner; here it feels safe and comfortable. The cat cave does not occupy much space, but at the same time, but at the same time it easily calms the instincts of your pet predator.
4. The cat cave helps you keep your house clean. Cat owners will definitely appreciate this advantage. The presence of a cat cave will significantly reduce your cleaning time and the cost of cleaning products. If your pet has its own personal bed, you won't have to clean and launder cat hair-stained sofas, armchairs, warm clothes that cats prefer to lie on every day. Besides, the cat caves themselves are cleaned very easily and quickly.
5. The cat cave is good for your cat's health. In the wild, cats look for a cozy and warm place to rest. Without a separate place to sleep, domestic cats occupy the owner's pillow, and can spend the night right on the floor or on a thin rug near the door. However, over time, this can lead to cystitis, colds, or bone problems. This is especially true for older cats, whose body is less resistant to disease. The presence of the cat cave will provide your pet with a sweet dream and ensure good health.
6. The cat cave reduces your pet's stress. According to experts, cats need a secluded place where they can be in peace and quiet at least for a while. This is especially important for cats, who are less sociable by nature. In this regard, the cat cave has several points ahead of the bed, because its almost closed space serves as a kind of separate room for the pet. In the cat cave, cats feel completely safe and inviolable.
7. The cat cave is easy to operate and easy to clean. Unlike more complex houses, multi-story beds, or all-inclusive cat wellness centers, the cat cave is very easy to use. Let your cat decide which bed shape it likes best. You can return the original design of the cat cave at any time by straightening the fabric from the inside with your hand. You don't need any additional items or tools, the cat cave is ready to use. To clean the cat cave, it is enough to use a standard steam cleaner.
8. The cat cave is a stylish accessory for any interior. In addition to the obvious utility for your pet, such a tool is an interesting element of your interior. The cat cave does not occupy a lot of space, it is easy to clean and move to a new place at anytime. This is not only a comfortable bed and hut for your cat, but also a stylish addition to any interior. Regardless of the style you prefer, the cat cave will fit perfectly into the space of your room.
9. The cat cave has two options for use. Depending on the weather and your pet's mood, the cat cave can be used as a standard bed or as a hollow cat cave. The bed is best suited for social and active cats willing to make contact with people. Introverted pets will surely appreciate the benefits of a secluded cat cave. As a bonus, during the cold season, the cat cave will provide your cat with extra warmth.
10. The cat cave is a profitable investment for all cat owners. Since the cat sheds, you will have to clean the cat cave from time to time. That is why the fabric of the cat cave must be wear-resistant, easy to clean and not tear from the claws. Both the service life of the item and its appearance depend on the quality of the material. A cat cave made of thin fabric wears out quickly and loses its neat appearance. It is recommended to choose natural fabrics, as they are completely safe and reduce the risk of allergic reactions in the cat or its owner. Having bought a quality cat cave, you do not have to purchase a new cat bed every 2-3 months. This is a budget alternative to cat complexes and a good investment, especially for owners of multiple cats.